Call It Quits MN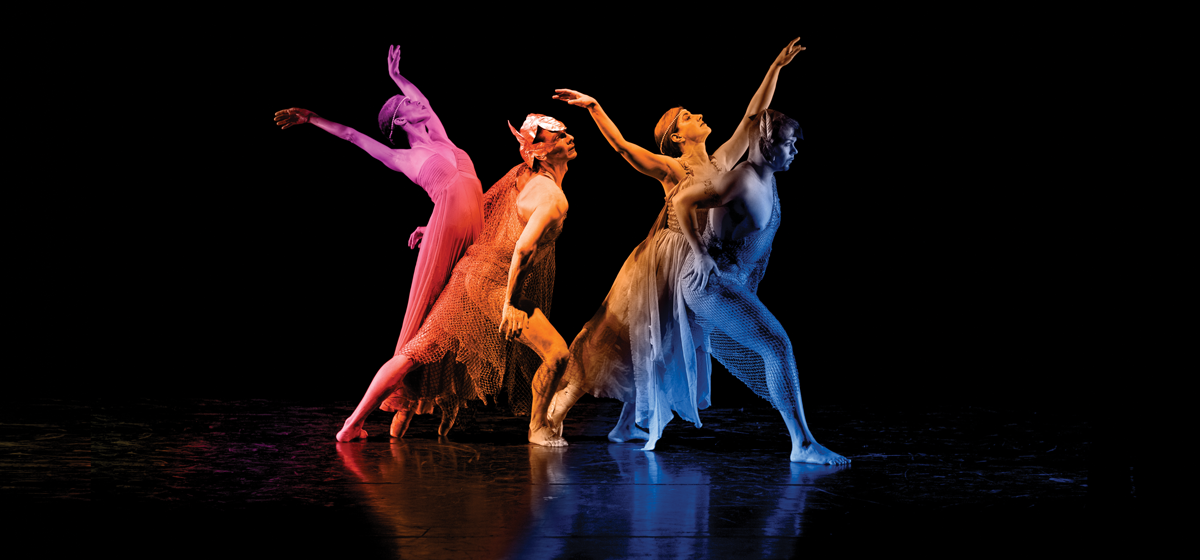 The
Challenge
A single-issue coalition to prevent tobacco use came with an impressive list of partners. But none had yet tried a full-blown advertising campaign to focus on the targeting of the LGBTQ community by Big Tobacco.
The facts were devastating; there was a bald-faced, cynical effort by Big Tobacco to turn LGBTQ individuals, especially youth, into addicted smokers. They spent tens of millions of dollars doing so. Our task was to find a way to turn the tables on them with a multi-platform ad campaign that was driven by creative that was going to resonate with Big Tobacco's exact target.
Our challenge was to turn the tables on the massive spending of Big Tobacco.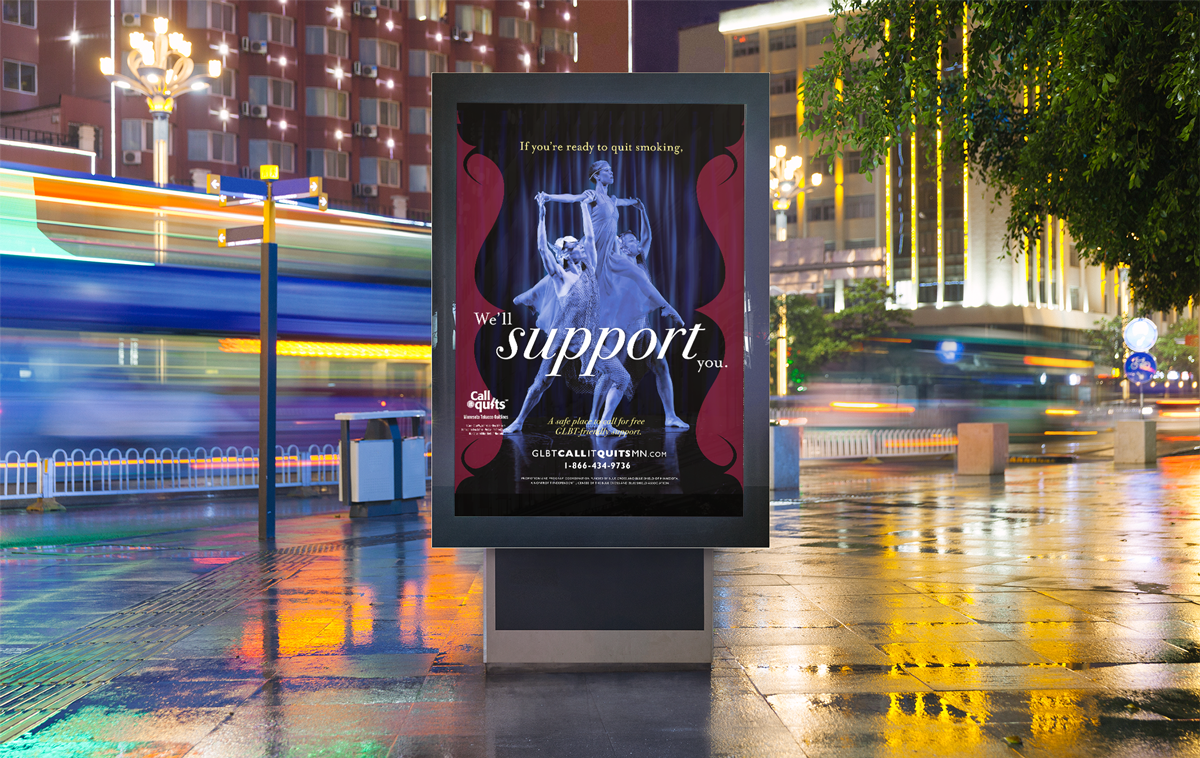 Our
Approach
We needed data. Creative concepts and focus groups were the way we set about getting it. We went through a rigorous and complex process of recruiting for a series of focus groups of current and former LGBTQ smokers. The focus groups were terrifically dynamic, with strong opinions and much debate. Sharing the data about the Big Tobacco targeting set the table. From there we showed fully developed creative concepts. In the end, we had a clear direction.
From that starting point, we engaged a popular avant-garde dance troupe, Ballet of the Dolls, well known within the arts world nationally. We asked them to set up for a photo shoot based on of our concepts. Their interpretation of the concept was phenomenal. It was a true collaboration.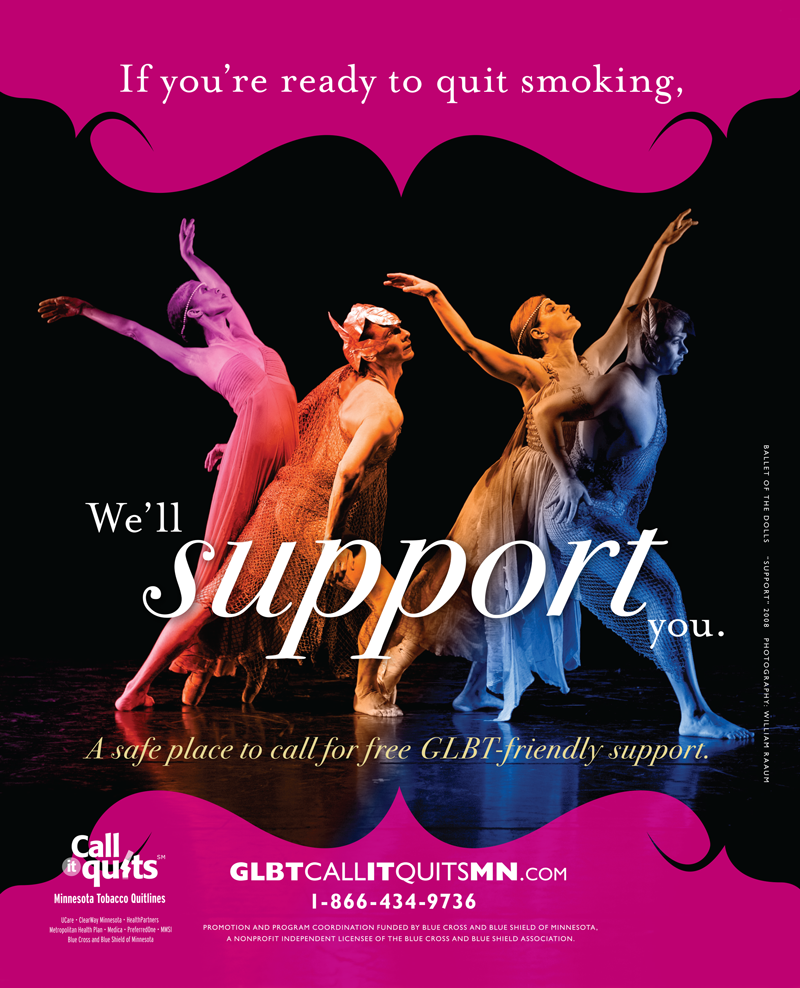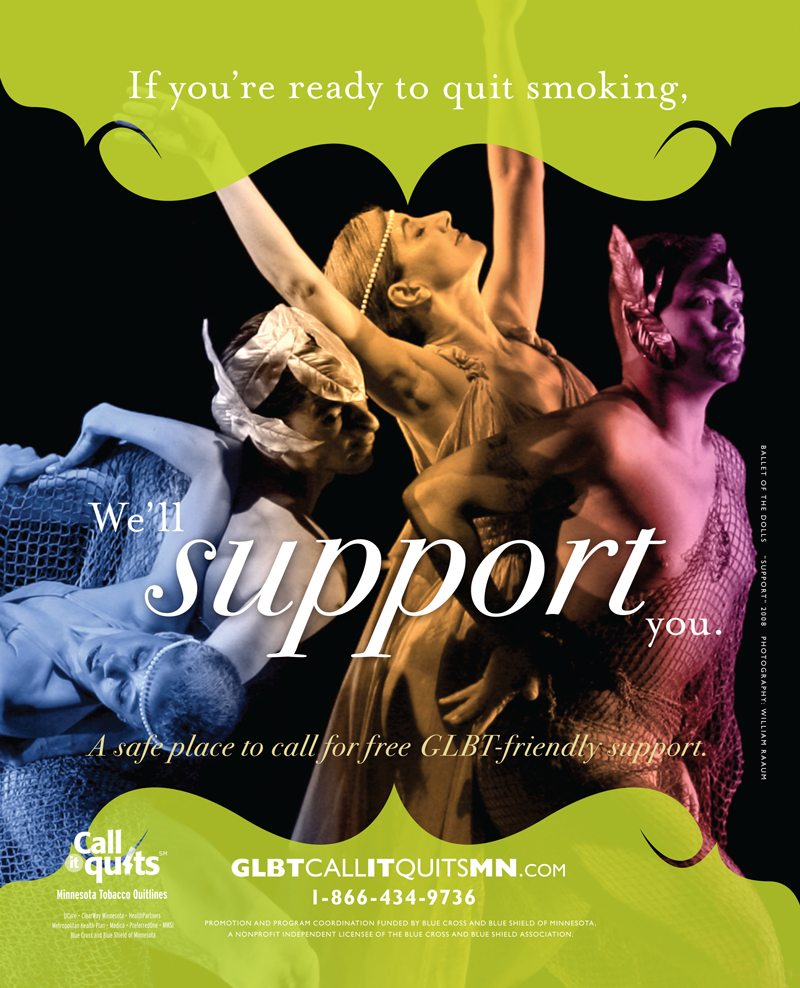 The
Campaign
The campaign was launched during the incredibly popular gay pride festival—one of the most vibrant festivals in the nation. The campaign included bus shelter installations, digital content for monitors in gay bars, and print ads across all mainstream and LGBTQ print media.
We also wanted something tactile, an experiential element that nodded at cigarettes. Our solution was branded mint boxes. They were the runaway the star of the campaign, given away at Pride events by the thousands—so popular, in fact, that we could barely keep production up with the demand.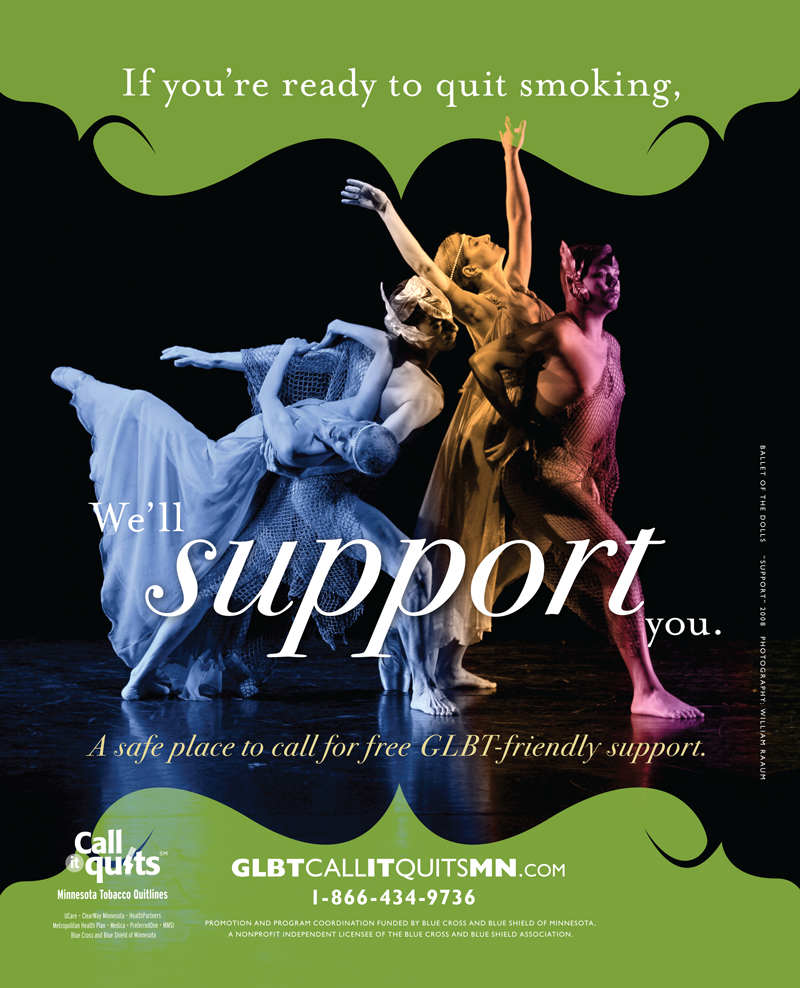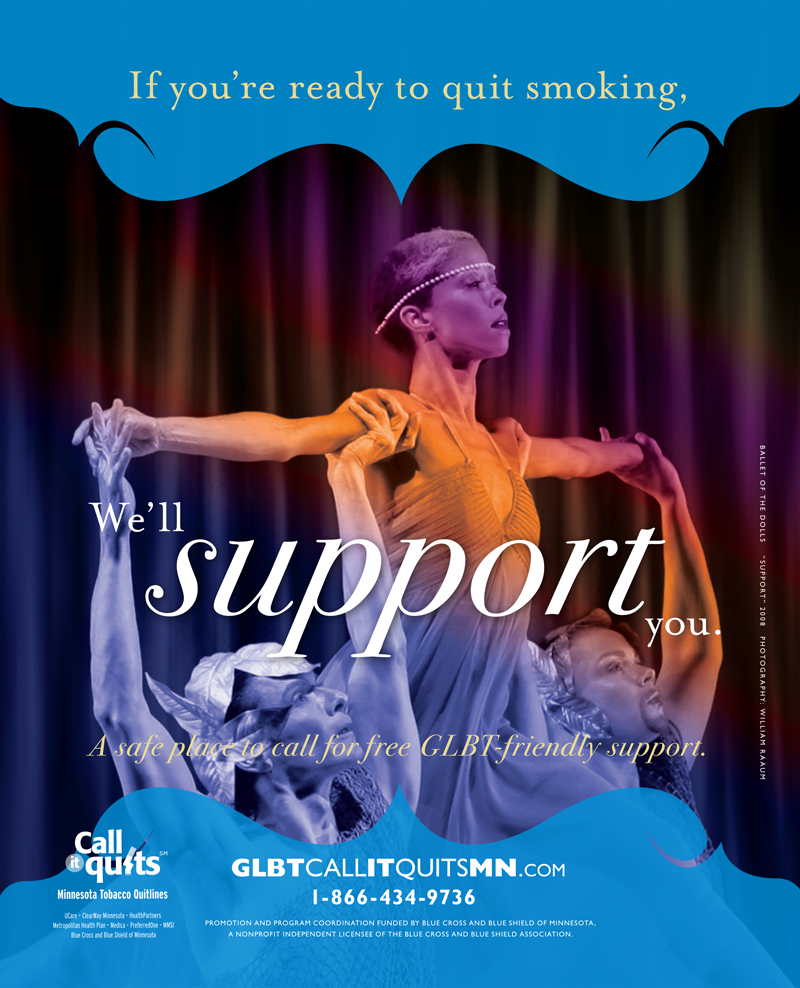 ---