Northwest Area Foundation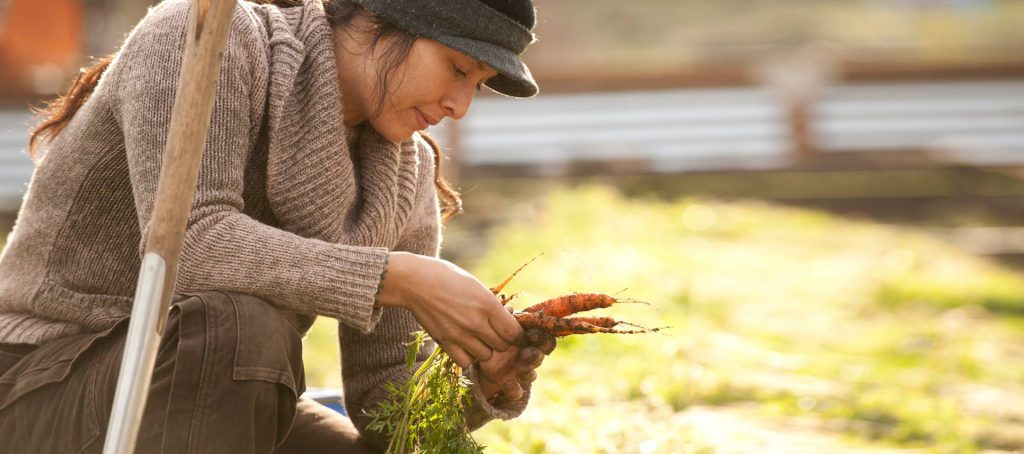 The
Challenge
Northwest Area Foundation needed to re-energize their web presence to further advance their trailblazing work. As one of the nation's leading foundations, they have a unique focus on helping their grantees reduce poverty and achieve sustainable prosperity in their communities.
The Foundation's priority is the on-the-ground work above all else, so the challenge was to redesign and build a fluid website that could communicate the vision and also drive engagement with the Foundation's cutting-edge initiatives and calls to action.
Building on the creative development we'd done with the Foundation, we helped elevate their work through intuitive discovery, fluid content, and vibrant UI design.
Concepting and UX/UI Design
In our longstanding relationship with the Foundation, we've created interior installations, print materials, and digital communications. The new digital effort took all of these pieces and pulled them together, drawing on the talents of Evology in close partnership with the Foundation. The site architecture was the result of an iterative process that brought to the surface the hidden gems in strategy and content. Extensive wireframing, design concepting, and check-ins on user journeys were central to the process.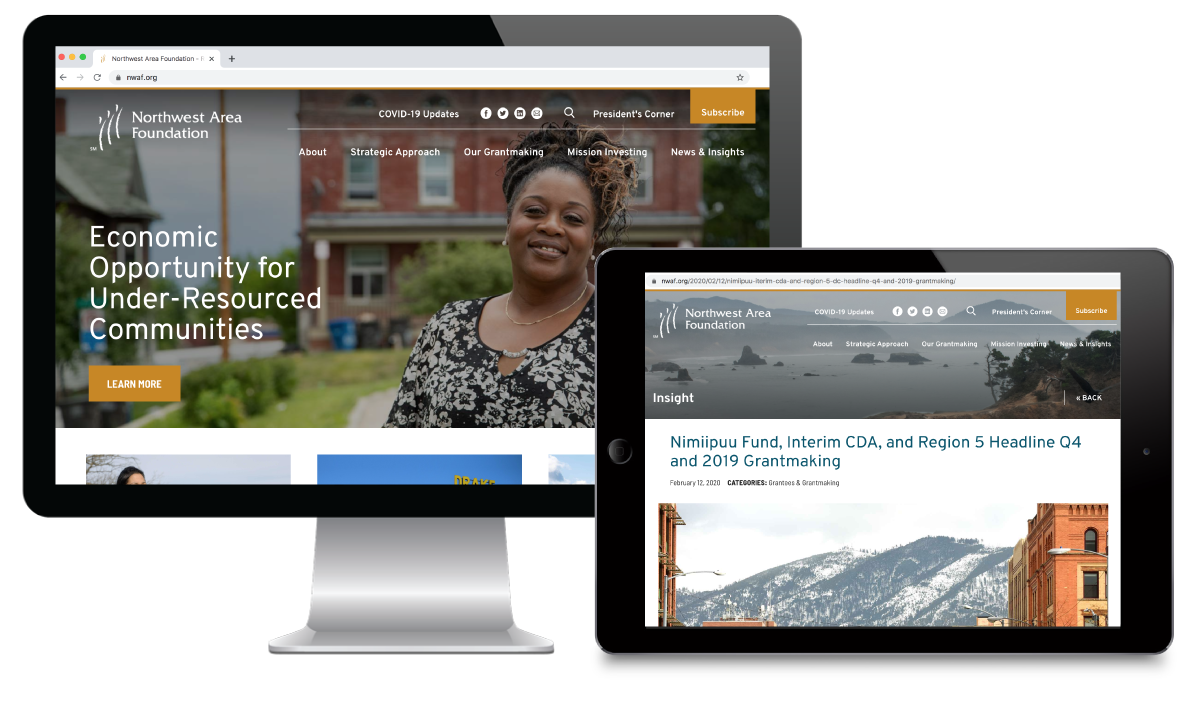 Development and Launch
We developed a custom WordPress site that serves the essence of the Foundation in terms of design while still allowing the client to easily manage content. With an extensive library of templates and components, the fully responsive site was created in a manner that's easy to customize on a page-by-page basis.
We also worked with the Foundation to carefully audit and then migrate legacy content—particularly blogs—into the new content management system. It was important to maintain existing SEO rankings and states as much as possible.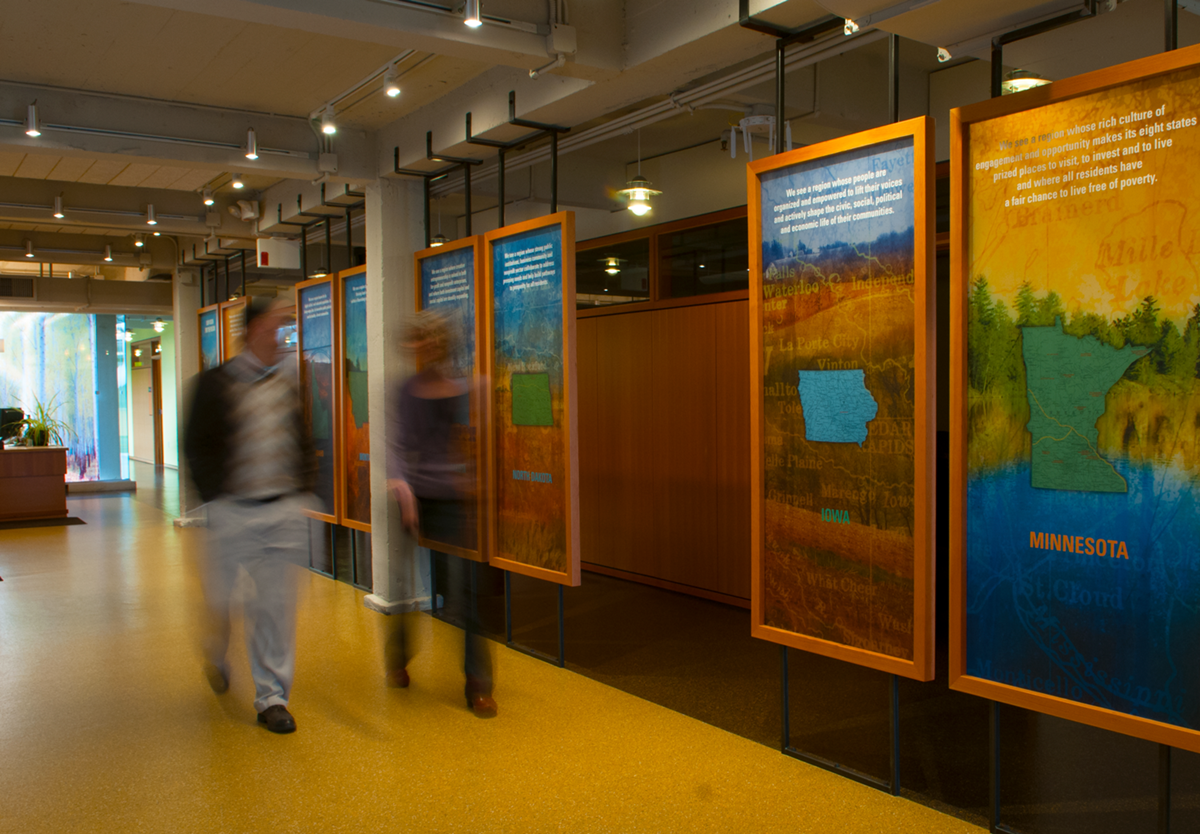 Interior Installation
As the backdrop to the work the Foundation does and the scores of visitors they host, we created evocative images that reflect the entire Northwest area region in which the Foundation work. These images capture geography and meaning installed on translucent panels throughout the public spaces of the Foundation. The span of translucent birch trees overlook a less-than-beautiful atrium of the building.
A translucent birch forest was applied to glass walls overlooking an atrium. Custom Plains Indian art was transformed into designs placed in pendant lights in a busy meeting room.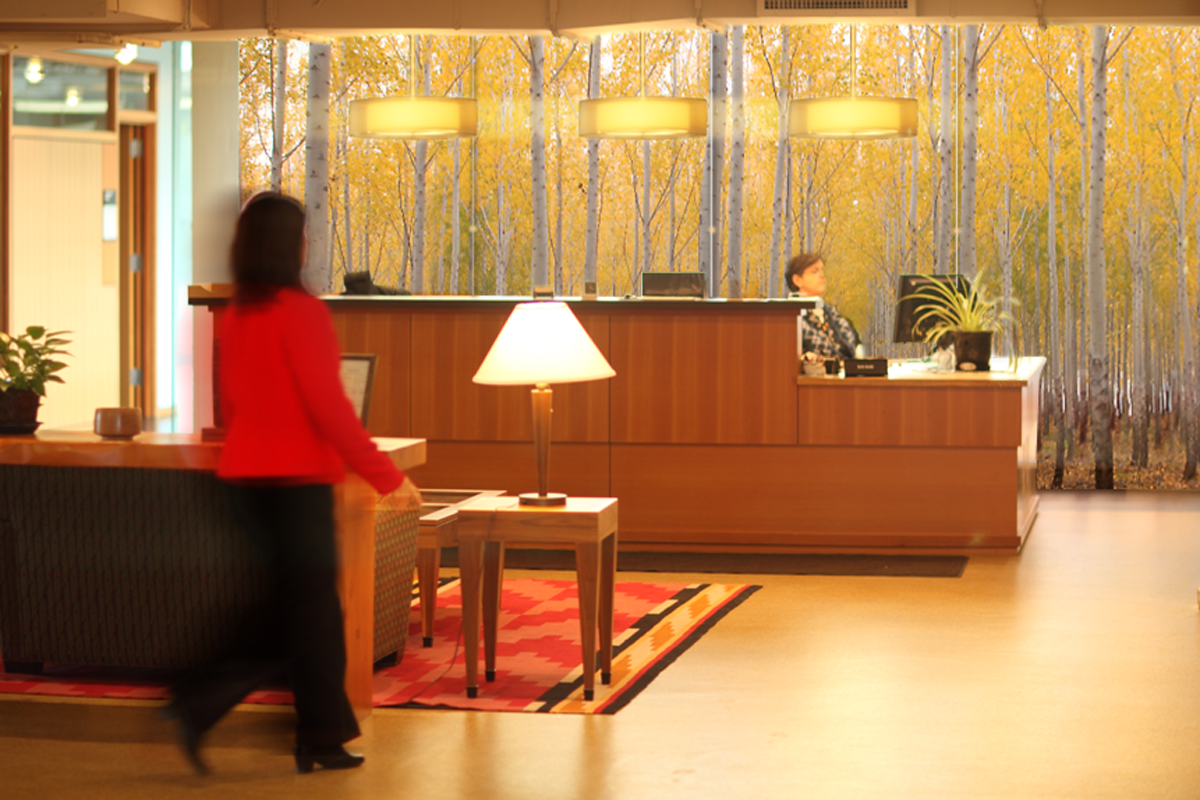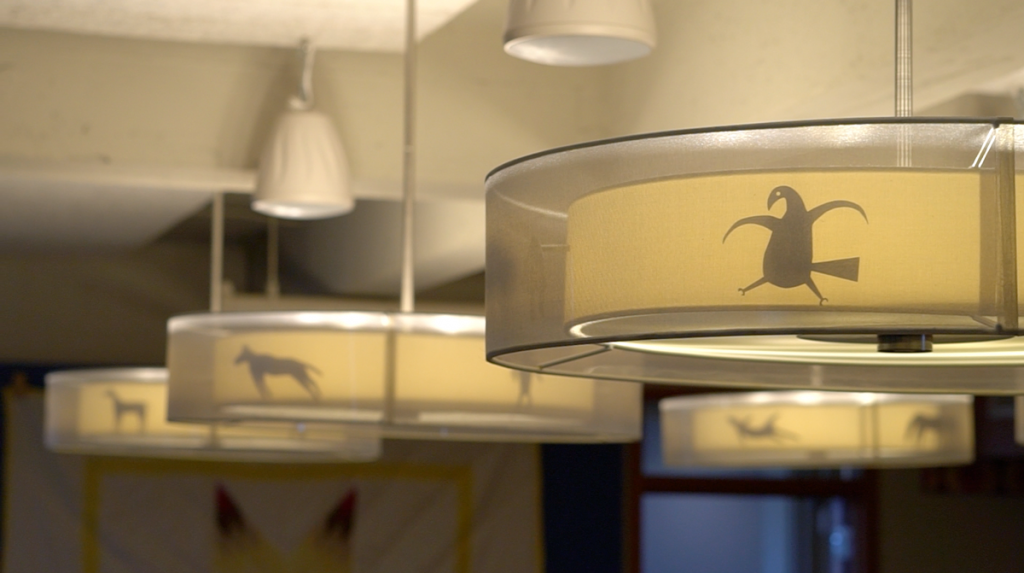 Print
As an organization with a long history, there was a tradition of creating certain print pieces such as the annual report, before transitioning to online only. Prior to developing the new website, we used print to evolve the Foundation look.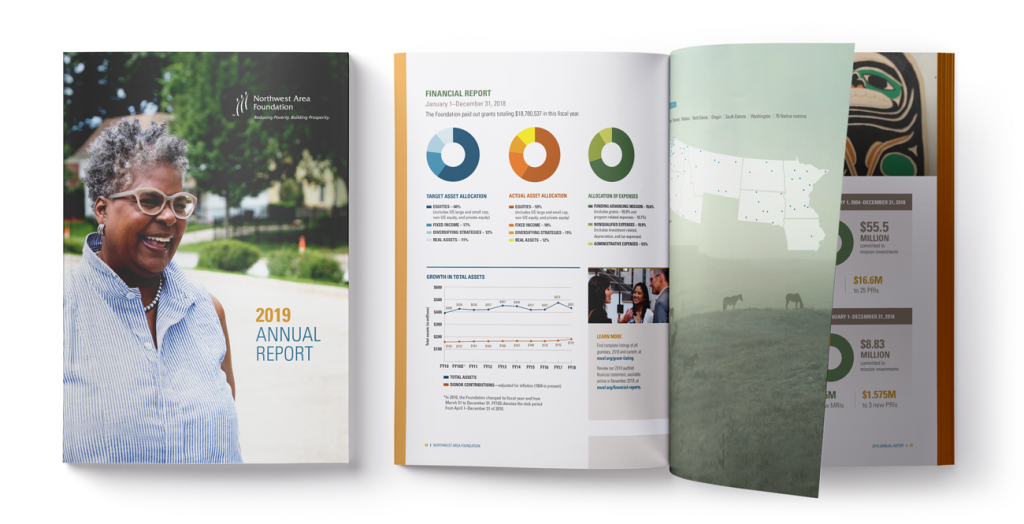 ---